The widening gap in the rate of recovery of China's private sector and its state-owned enterprises has become a big hurdle for a full economic rebound, a senior government adviser warned this week.
More proactive fiscal policy – especially from the central government – was needed to support smaller firms and households, said Liu Yuanchun, president of the Shanghai University of Finance and Economics.
"The current policy implementation is not strong enough to support a full-scale economic recovery," Liu told a webinar organised by the China Macroeconomy Forum on Monday.
Ministry of Finance statistics showed that the first-quarter profits of state-owned enterprises rose 12.4 per cent year on year to 1.12 trillion yuan (US$158.7 billion).
But Liu said small and medium-sized enterprises in the private sector, especially those at the downstream ends of supply chains and those in the services sector, had seen profits decline further.
A pillar of China's economy, the private sector contributes more than half of the country's tax revenue, 60 per cent of its gross domestic product, fixed-asset investment and foreign direct investment, and more than 80 per cent of urban employment.
But it bore the brunt of economic pressure under almost three years of strict Covid-19 restrictions from early 2020, adding to the impact of regulatory crackdowns on technology giants and private tutoring.
"From the perspective of private enterprises, when a large amount of funds and subsidised projects are pouring into state-owned enterprises, the recovery effect that fiscal policy produces is not obvious," Liu said. "Although the confidence of market players has improved, they are still relatively depressed."
As a result, the year-to-date growth rate of private sector fixed-asset investment since China reopened at the end of last year had fallen from 0.9 per cent in December to 0.4 per cent in April, according to the National Bureau of Statistics.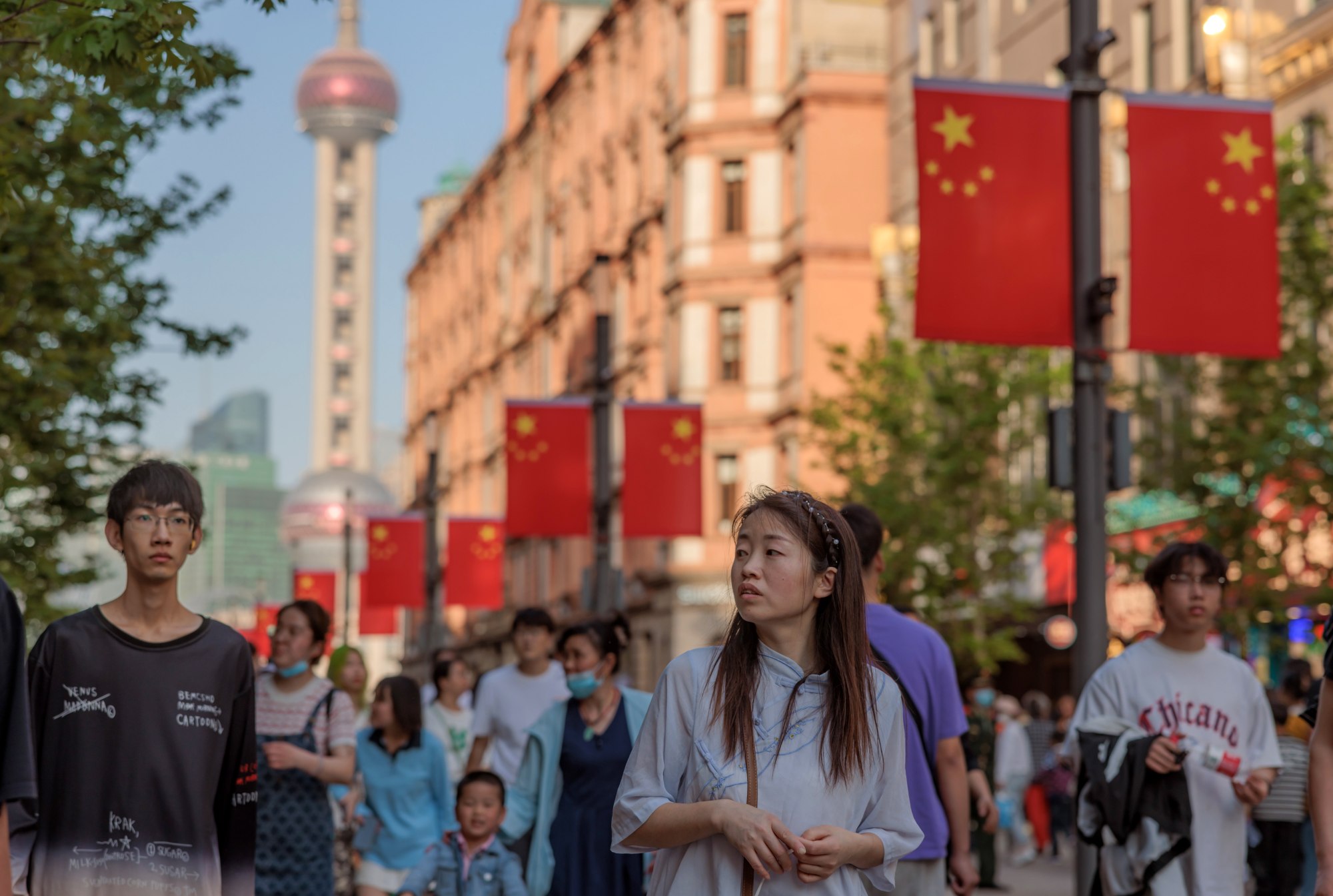 Meanwhile, the slow growth of household incomes, especially for lower-income groups, had suppressed people's willingness to consume, further impeding economic recovery, Liu added.
In the first quarter of the year, China's per capita disposable income was 10,870 yuan, up 3.8 per cent year on year after deducting price factors but lower than the 4.5 per cent GDP growth in the same period.
"At present, a contractionary distribution appears in the national income distribution, that is to say, a large amount of funds are used for investment instead of consumption," Liu said.
"The decline in income will cause a decline in demand, which will further affect prices, and then affect profits, resulting in a cycle of price decline and wage income reduction. If this cycle occurs, it will have a negative impact on the next stage of recovery."
Lacklustre income growth has coincided with a soaring youth unemployment rate. In April, the unemployment rate for the 16-24 age group hit a record high of 20.4 per cent, up from 19.6 per cent in March, according to NBS statistics.
With a record 11.6 million university graduates set to enter the job market this year, the situation could worsen in the coming months, analysts said.
Liu said a wave of pay cuts in various industries – led by the finance sector – and a sluggish property and stock market had further weakened the income prospects of Chinese households, which was not favourable for the restoration of expectations and consumption.
He added that the poor fiscal condition of local governments had made it difficult to implement Beijing's fiscal policies at the grass roots, and the central government needed to shoulder a bigger responsibility by front-loading its fiscal tools and introducing more expansionary policies.
"At the current stage, it is very important for the central government to assume a greater responsibility," Liu said.
Source : SCMP