Asia is home to an extensive assemblage of streetwear entities and retail locations, but one of the pioneers in the sphere is ACU — a boutique-turned-lifestyle brand based in Shanghai. Once located on Changle Road in the Luwan District, it was one of the first stores that proffered up iconic brands like Original Fake, CLOT, UNDEFEATED and Burton iDiom to the mainland audience in China, and was ideated and executed by Edison Chen alongside brothers Tom and Mike Chung, the latter of whom is our latest Sole Mates guest.
Chung spent much of his upbringing in Hong Kong, but he would often visit Shanghai for family vacations, and it was on these trips that he noticed the unique international temperament of the city and the early stages of its developing street culture. So when the opportunity arose to make his mark on the industry by opening up a store that stocked all of his favorite streetwear brands and reflected his lifestyle interests, he took the torch and ran with it. After several years of business, Chung and his team elected to shut down the retail side of the business and simply continue as a lifestyle imprint that has flourished with various sneaker and apparel collaborations with the likes of Nike (NYSE:NKE -2.24%) , adidas, Vans and more.
Thanks to the influence from his father and brother, Chung was introduced to sneakers at an early age and it was basketball-focused pairs like retro Jordans and the Nike Air Foamposite One that piqued his interest. Over time, he started to pander towards more niche offerings like the Nike Air Woven, which is the model that he elected to highlight for his Sole Mates installment.
Hypebeast sat down with Chung to discuss the origins of building ACU from a store to a brand, his ultra-rare bamboo-infused Air Woven colorway and more.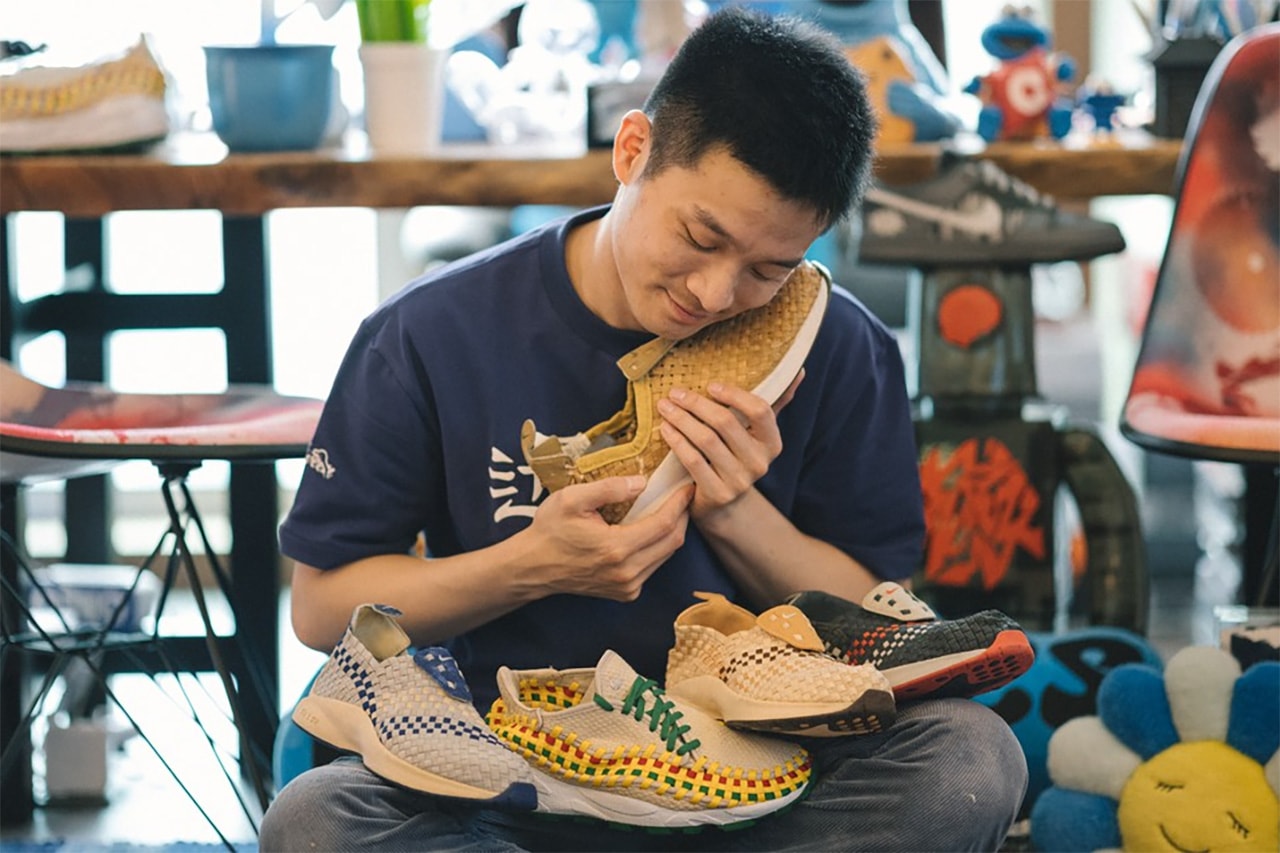 HYPEBEAST: Who or what got you into sneakers?
MC: I have been in love with sneakers for as long as I can remember. My dad and brother also loved sneakers, and I would be envious to see them wearing shoes that I couldn't. Like most shoe fans, I was very influenced by the Air Jordan lineage from the beginning, especially the era of the Air Jordan 6.
Later on I started to become obsessed with shoes that had Air cushioning and how they spiked in popularity around 1995-96 At that time, having a pair of shoes that visibly said "AIR" on them was a big deal for me.
Do you remember what your first pair of sneakers was?
I recently looked through photos from my childhood and found that I owned Air Jordan 6s from 1991-92, and some Charles Barkley basketball shoes. I do clearly remember that the shoe I saw on the Internet and fell in love with immediately was the Nike Air Foamposite One, Penny's OG blue colorway. After seeing those, I gained a new passion for sneakers and loved them so much that I'd scrub the dirt off after wearing them before I stowed them away in my closet again.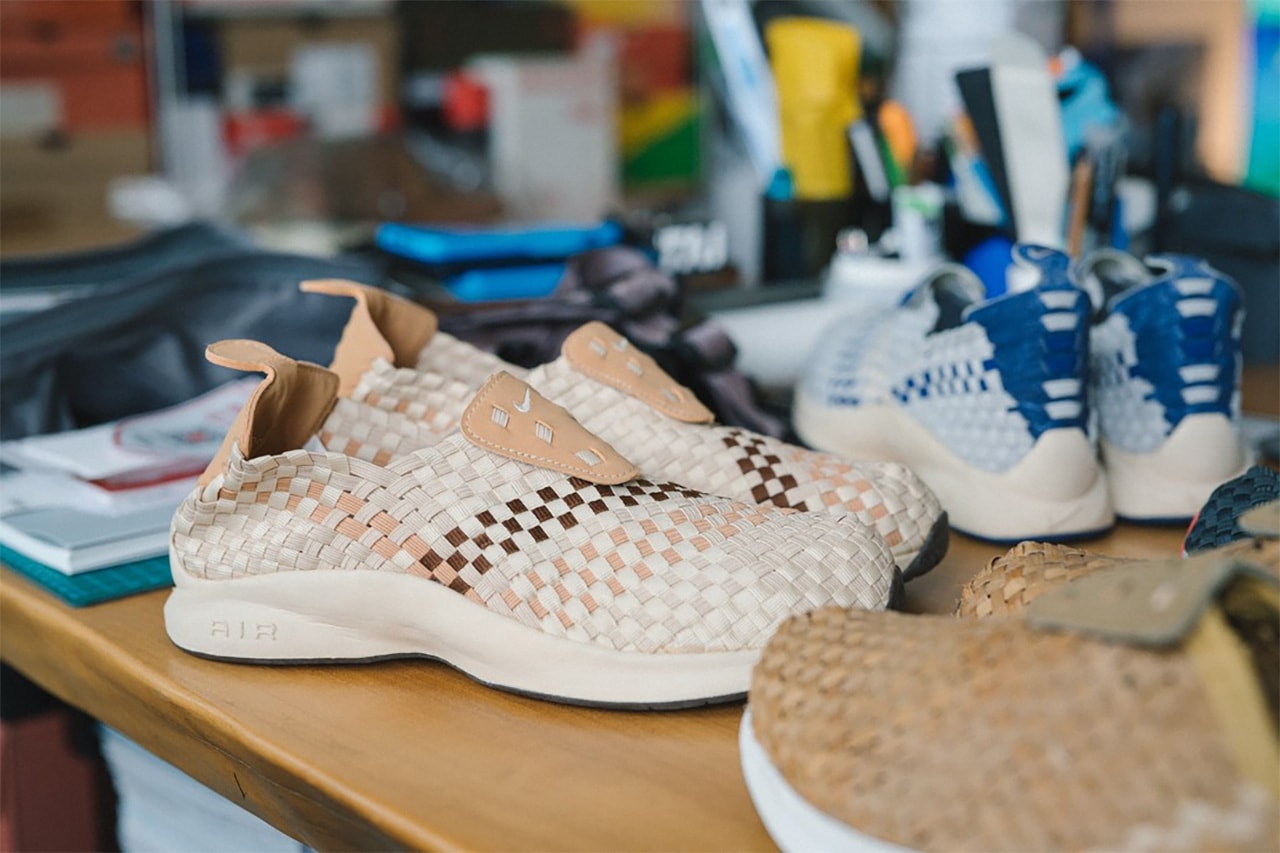 You have an expansive range of sneakers in your collection, but why is the Nike Air Woven important to you?
In my opinion, the Nike Air Woven is a shoe that doesn't feel like a sneaker at all. When these shoes were first released in 2000, they were immediately robbed by everyone, and were also used by many artists, resulting in the speculation price at that time even exceeded 10,000 yuan. And because there was no official sale in Hong Kong at that time, I could only see this pair of shoes through magazines.
The original Air Woven came out in three colors, of which my favorite is the blue pair, and more importantly, there are few that appreciate this silhouette. So when I go on a treasure hunt for more colorways, there aren't as many people on the lookout for them. It took me almost ten years to collect the three pairs of OG color matching that year, and I found them one by one from Europe, the United States, Japan and other parts of the world.
"Nearly every pair of shoes in my collection has its own story and that's why I love them so much, and I think as a sneakerhead, that's what matters."
I heard that you have a pair of Wovens made from bamboo, can you tell us the story behind those?
I first saw these on eBay almost 10 years ago, but they were way out of my price range so I just saved the picture for memories. Then I ended up seeing the pictures again this year when I was sorting out my hard drive, which recalled my memory of the shoes, so I reposted them on my social media. From there my friend contacted me saying that he saw them on a website for sale so I contacted the seller right away and finally got them for a decent price. The concept of the design, the story behind them, and even the process of receiving the shoes are far better than the price of them on the secondary market. Nearly every pair of shoes in my collection has its own story and that's why I love them so much, and I think as a sneakerhead, that's what matters.
ACU can be said to be the beginning of a boutique sneaker store era in the mainland. What drove you to think of opening a store in Shanghai at that time?
So my brother and I would always visit Shanghai with my father when we were young. At that time, we felt that Shanghai had a different temperament from other cities in China. This is the most international place in the mainland, and it will definitely become a local street culture in the future.
"In the future, ACU will not only be a store, nor a brand, we hope it can represent a way of life and attitude."
The Nike Air Footscape Woven in the "Jamaica" color scheme was coveted by many shoe fans. What about this colorway resonates with you most?
In order to open the store at that time, Nike allowed us to design two pairs of shoes as special products for the opening of ACU. Originally we wanted to make a pair of SB Dunks, but because we weren't a skate shop, Nike recommended that we made a pair of Dunkesto (Dunk and Presto's Hybrid shoes) that they were pushing back then. The other pair that we chose was the Air Footscape Woven because we loved Hiroshi Fujiwara so much, and he also produced a pair for the HTM project that he participated in that year. As for design inspiration, we wanted to use linen for the upper, because this fabric was more wear-resistant, durable and not easily deformed. At the same time, we chose a national flag color that was more in line with this fabric to match. It just so happened that this was also a country famous for using this fabric, and the color of this linen matched our special shoe box.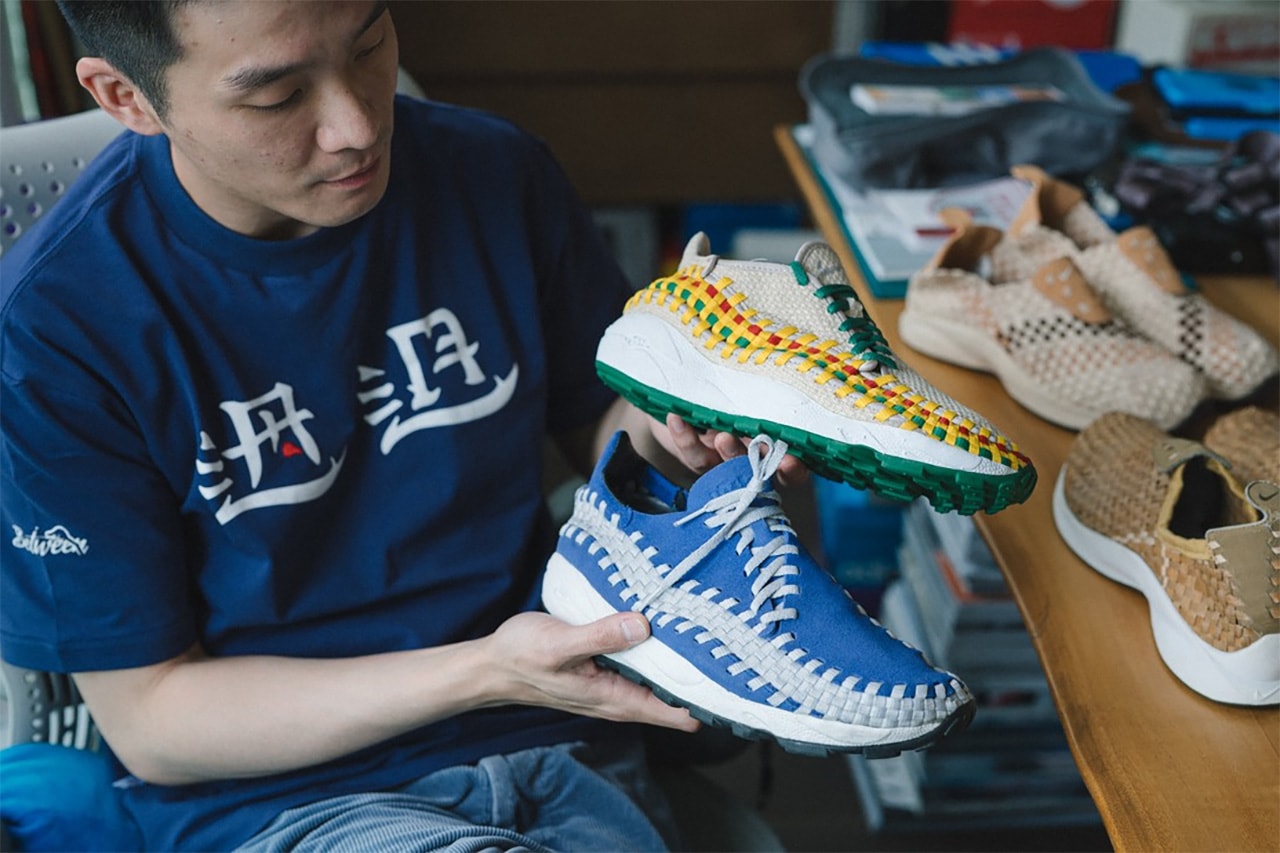 ACU closed in 2009, and now it has returned to everyone's sight in the form of a brand. Can you tell us about the future development direction of ACU and will we also see the return of this legendary store?
Regardless of whether the store returns or not, the ACU brand has always existed. We have never left. We just merged the brand and the store into a lifestyle brand. Since the store closed, we have also been working on projects and products that we feel are worth doing. In the future, ACU will not only be a store, nor a brand, we hope it can represent a way of life and attitude.
You also opened KAFFIEND in 2015. Compared with ACU, what did you expect from this store?
Back then, I opened KAFFIEND because I just had this opportunity to open another store. When I came to Shanghai, my brother BIGZ was still working at Nike, so he didn't use the name "ACU" to open a store, but kept using ACU as a bridge to execute products and collaborations that he and I both liked. Thanks to the opening of KAFFIEND, I have encountered many domestic design brands. The concept of opening this store at that time was to provide a place for our Chinese brands to display products and make interesting projects together.
In addition, I also wanted to make this store an activity center for the street community. All the furniture in the store was on wheels, just to make it easier to change the layout to match the brand's activities. Since the opening of KAFFIEND, we have done a lot of activities and we have covered a variety of different types of brands.
You seem to have this fascination with collecting items that are blue. When it comes to sneakers, which blue colorways are your favorite?
I have a lot of blue shoes in my collection, but when it comes to the most precious pair, I immediately think of the pair of Nike Air Woven "Powder Blue" from their first year. It took me more than ten years to find this pair in my own size, and what is even more exciting is that I found them for retail. There is also a pair of blue shoes that I cherish very much, the blue HTM Air Footscape Woven that I bought a few years ago. These were limited to only 204 pairs worldwide for the three colorways.